Hoo-ray!! Dr. Iheme is here!!
August 17, 2016 6:01 pm
We hope you will join us in welcoming our newest pediatrician, Chinenye Iheme, M.D.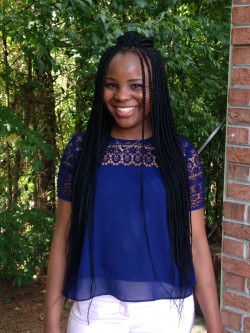 Dr. Iheme is coming back to Georgia after an extensive residency program at Sinai Hospital of Baltimore.  Originally from Nigeria, she has traveled the planet to gain her medical education and we are so excited that she is calling Woodstock Pediatric Medicine "home"!  From England to the Caribbean and everywhere in between (did we mention she was a Georgia State University alumni??!), she has made it her goal to receive the best medical education so she could provide not only excellent medical care to children, but has learned the most current, up-to-date and state of the art medical techniques to care for your child from every angle.
Although Dr. Iheme is well-versed in all areas of pediatric care, she has a deep-hearted interest in patients with ADHD, behavioral issues and depression.
Dr. Iheme will be seeing patients from birth to 21 years old on Tuesdays, Wednesdays, Fridays and Saturdays.  She will be accepting every insurance plan that is currently contracted with the practice.   We hope you will get to know her, schedule your next visit with her and allow her to be your new "favorite pediatrician"!  We know she won't let you down!