Your child wants a WHAT??
January 5, 2018 9:15 pm
"Body Art" –  Is It A Good Idea ??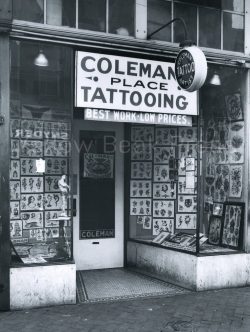 Tattooing and body piercing seems to be a commonplace occurrence in that among young adults, about 38 % have a tattoo and about 23 % have a body piercing other than the earlobe (Pew Research Center, 2010). Scarification is intentional irritation of the skin to cause a more permanent pattern on the skin. Even this author's teenage daughters surprised him with piercings of the tongue and the navel many years ago.
Society, at large, seems to be more accepting of tattooed individuals, and is less likely to suspect that these persons engage in deviant behavior. Most people undergoing these procedures identify it as an expression and like the look.
Many states have some sort of regulations regarding these procedures, most do not regulate sanitation, training or licensing. In most states a teenager must be at least 18 years old to have a tattoo, but there is considerable variation from place to place.
The most frequent subsequent problems are skin infections at the tattoo site. Rarely, however, far more serious health complications occur.  Reputable parlors and saloons should provide an information sheet that instructs the recipient regarding care for the site and list of problems for which the individual should be observant.
The effects of piercings and tattooing may be longstanding. About 40 % of respondents in a 2014 survey felt that employees with piercings and tattoos reflect poorly on the employer, and that these body markings were inappropriate at work.
In addition, the same survey revealed that about 75% of individuals with body markings felt that their chances of employment were hurt.
If considering a tattoo or piercing, please consider the following:
the social implications of the piercing or tattoo
the medical implications of the procedure (such as a chipped tooth or a skin infection)
the hygiene and sanitation of the saloon or parlor
be wary of any change in the skin site and contact your doctor
be aware of the substantial cost for removal – should this become a future consideration
Source – American Academy of Pediatric publications
Ferdinand D. Yates, Jr, MD, MA