Meet our New Providers!!
March 27, 2018 8:31 pm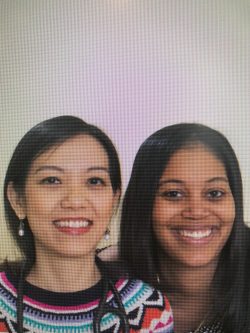 Please join us in welcoming Dr. Tam Le and Nurse Practitioner Milan Johnson Wade to our team!  
Dr. Le joins us with a special love for newborns, feeding issues and growth & development.  She received her undergraduate degree from John Hopkins University, a Master in Biotechnology and received her Doctorate from University of Cincinnati College of Medicine.  She is so excited to meet you and your child for all of your healthcare needs!
Milan joins us with a heart for adolescents, behavioral issues and weight management.  She received her undergraduate degree from Kennesaw State University, her Masters of Pediatric Primary Care Nursing from University of South Alabama and is currently pursuing her Doctorate in Nursing Practices, Pediatric Primary Care.  She has 2 children and has always been heavily involved in her community and local school systems.  She cannot wait to care for your children and become part of your medical family.
Both Dr. Le and Milan look forward to serving you and becoming your medical home providers.  Ask for them the next time you need an appointment!  You definitely don't want to miss out on meeting them!